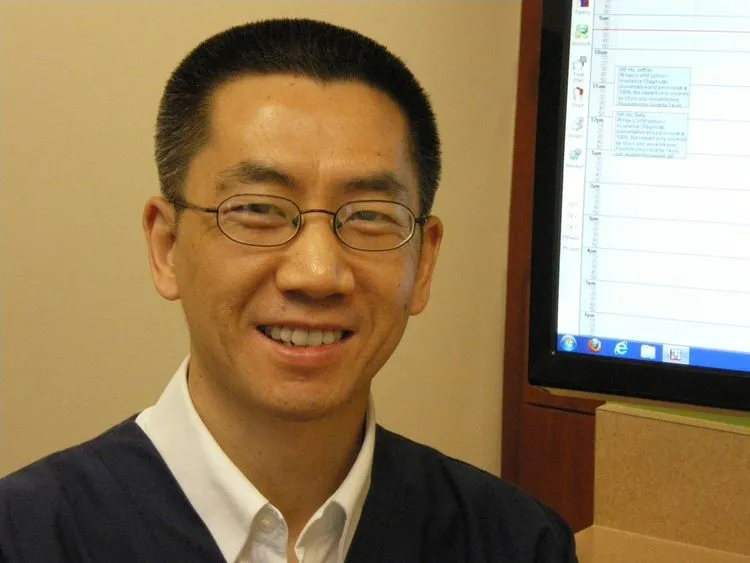 Wei Wang, D.M.D., PhD
Our fellow dentist, Dr. Wei Wang is seeing patients at his Ann Arbor office.
Wei Wang, D.M.D., PhD- Dr. Wang grew up in a medical family, with parents and siblings who are all healthcare providers. He set the goal of becoming a dentist early in his life. With more than 15 years of practical experience in clinical dentistry, he approaches his career goal by providing exceptional dental care to his patients without exceptions. His passion about your great dental experience, advanced technology, expertise, and genuine care at The Graceful Smile Dental will deliver the great experience you have been looking for.
Dr. Wang graduated from Boston University Goldman School of Dental Medicine with high honor. As one of the top 3 graduates, he was the recipient of "Excellence Clinical Award in Clinical Dentistry" and "Bernard Sarnat Award". Prior to establishing his family and cosmetic dental practice- Daily Dental Center in Ann Arbor, MI- Dr. Wang completed hundreds of hours of continual education courses in postgraduate dentistry every year. He is dedicated to exceptional daily dental care for his patients and keeps up-to-date with the latest dentistry and technologies. This is reflected by the sophisticated dental technologies in his offices, such as digital X-ray and Panoramic system, In-office Boost whitening system, Intra-oral camera and imaging system, rotary endodontics and iTero scanner which allows fewer impressions.
As a father of 3 children, Dr. Wang enjoys spending time with his kids and loves to provide exceptional dental care of his younger patients. Dr. Wang and his family live in Ann Arbor. He actively engages in community wide activities and sponsors Milan and Ann Arbor public school extra-curricular activities. It's his great pleasure to meet you- our neighbors and service your dental needs!
Professional Memberships
American Dental Associations
Academy of General Dentistry
Michigan Dental Association
Washtenaw County Dental Society
Recent Awards
Bernard & Sarnat Award
Excellence Clinical Award in Clinical Dentistry